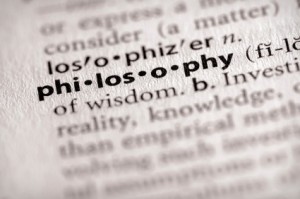 A strong belief that a trusting, collaborative relationship between a client and his or her therapist is fundamental to treatment goal success. Central in our work is the assumption that you, the client, are the expert on your life. We can help you first identify the patterns and barriers that are inhibiting you from living the life you would like to live. Collaboratively, we can assist you in creating the kinds of lasting, healthier change you desire in your life and relationships.
Our style of approach in therapy is to help you understand your life issue, take a look at your choices to address it, and see improvement in life quality by taking a examined path that works to a more empowered & healthier you.
The structure to our initial sessions will try to help you feel comfortable with talking to us. Developing a trusting rapport is critical in the therapy in that it allows the disclosure of personal information which we'll safely discuss. While moving towards a trusting relationship, we will discuss the problems that you're experiencing with the intent to identifying conscious and subconscious thought and behaviors that work and do not work for you. We hold to the belief that we assess not just the problems, but also the strengths that have helped you cope during difficult periods in your life. We do take a look at the past circumstances contributing to current problems, but we will focus on your present issues and concerns. Through our collaborative journey, we will provide approaches to address the problems you are experiencing.
Polo LCSW provides services to clients with a wide range of backgrounds, beliefs, and treatment issues. We aim to actively integrate treatment modalities that work to address your needs.
Cognitive Behavioral Therapy (CBT)
Motivational Interviewing (MI)
Solution Focused Therapy (normally 10 to 25 sessions) to help clients resolve specific issues.
We also offer long-term therapy for clients who would like to address more complex personal & relationships issues.
Related Pages
Contact Us
Call today to set up an appointment.

Tel: (207) 200-7050
Fax: (207) 893-1865
www.polojeanlouis.com

Polo Jean-Louis, LCSW
612 Gray Rd, Gorham ME 04038