What drives me as a therapist is witnessing the human spirit in action overcoming incredible odds. Nurturing my clinical skills, to be at my best, is how I honor being a part of that process with my clients.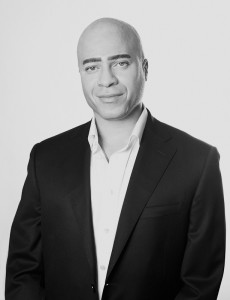 Polo Jean-Louis, MS, is a board licensed clinical social worker & psychotherapist, who uses inherent strengths and builds on them to find solutions to problems of individuals and couples.
Being born and raised in New York City's rich eclectic culture has shaped Polo's openness to empathize with the experiences of a wide spectrum of people. As a first generation Haitian-American, where French was his first language, living in a bi-cultural environment allowed him to be vulnerable to differences in thought, attitudes and behaviors of a global burgeoning society right outside his front door. This vulnerability provided Polo with an empathic lens to assess disparities, beauty, strengths, and resilience of humanity. This innate ability is at the soul of his clinical approach in successfully helping his clients overcome life problems.
In 2001, Polo began his social work career in San Francisco as a relief counselor with Baker Places Inc. Five years later, with years of supportive mentorship, he progressed to become the Program Director of a major mental health residential treatment program at Baker Places. In 2006, Polo departed from Baker Places and returned to New York to earn a MS Degree from Columbia University's School of Social Work in Advanced Clinical Practice specializing in health, mental health, and disabilities.
Professional Associations
National Association of Social Workers (NASW)
Columbia Alumni Association (CAA)
Manhattan Alumni Society (MAS)
National INROADS Alumni Association (NIAA)
Using best practice methods, like cognitive behavioral therapy, solution focused therapy and others, allows him to effectively help people deal with a variety of problems, including mood, anxiety, personality, substance abuse, and psychotic disorders.
After Columbia, Polo served as a contracted consultant for the LGBT Center of New York & Baker Places Inc. He served as the Director of Social Services for Grand Central Social Services of New York and, most recently, as a Clinical Adult Social Worker at Preble Street Resource Center of Portland, Maine. He is board licensed to practice in the State of Maine.
As a Field Instructor with graduate social work students, Polo's interest in academia has blossomed. It has provoked him to assess rigorous national doctoral programs in clinical social work. Building on his practice skills, contributing to needed clinical research, and nurturing new leaders emerging in the social work profession are exciting pursuits for him presently.
The establishment of a future LGBT specific transitional housing program for homeless young Mainers in Portland is a collaborative project he plans to co-chair in the future.
POST MASTER'S EDUCATION  Harvard Medical School, Continuing Education Department, Mental Health & Psychology Division: Live and on-line coursework & training –  active since 2014.
Polo's journey for evolvement as a man and a social worker continues.
Related Pages
Contact Us
Call today to set up an appointment.

Tel: (207) 200-7050
Fax: (207) 893-1865
www.polojeanlouis.com

Polo Jean-Louis, LCSW
612 Gray Rd, Gorham ME 04038